JAVEA
Javea, better known by the locals as Xabia. Located in the northern Costa Blanca in the province of Alicante. Also below the low, elephant-like Montgó mountain (hill). Javea has a very large expat community which has been built over the past 30 or so years. British presence is strong and English is also widely spoken. The town is also a popular holiday destination due to its family-friendly beach area surrounded by plenty of amenities.
The zone between Javea and Moraira is among the most exclusive on the Costa Blanca. Access to Javea is by car only, and therefore its relative "remoteness" is what its residents like. Folk from Javea believe passionately in remaining in the zone and few would swap it for anything else. This trend is repeated along the entire Costa Blanca, with specific towns and cities finding favour with one or two foreign nationalities.
Javea, divided into three sections: Javea Old Town,
Javea Port and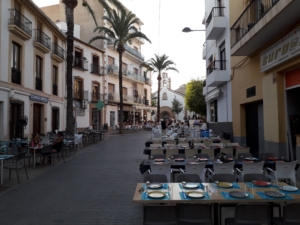 the Beach (Arenal) area. Typical activities in this location include scuba diving, boat trips along the coast and access to a few golf courses within driving distance.
The unique three zone configuration of this town, with easy access between all three areas. Makes it an interesting location for permanent living. Residents tend to move between the zones, with lunch at the port, a stroll along the promenade to the beach area and then taking in a traditional meal near the main square of the Old Town.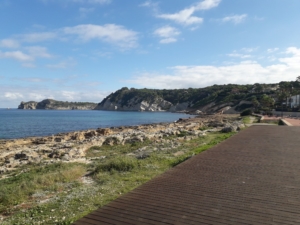 REAL ESTATE LANDSCAPE
Javea is experiencing downsizing by older expat residents with large villas on the mountainside, to smaller apartments lower down. Because there is a limited volume of inventory available, new build inventory of the last 5-8 years has been snapped up at ever increasing prices. Entrants in the market will also be competing with local people.
JAVEA AS A RETIREMENT DESTINATION
The influx of expatriate residents over the years, mainly British, Dutch, Belgian and German, means that this is an established foreign resident cluster. Many foreign residents do not speak Spanish and find no need to do so given that they can speak among themselves in English.